Feds hit Las Vegas HOA with age discrimination complaint
Friday 20 May 2011 2:50 p.m. article in VegasInc.com about Lakeside/Brookview lawsuit; interesting historical review reproduced below.
A Las Vegas homeowners association faces a charge of age discrimination after an investigation thatís been under way for more than two years.
The U.S. Department of Housing and Urban Development today said it filed an administrative complaint against the Lakeside Village Homeowners Association, aka Brookview/Lakeside, 7600 W. Charleston Blvd., claiming it discriminates against families with children.
The federal agency said the case dates to 2003, when Roberta Jean Leong bought a home in the community at a time when its policies prohibited discrimination against families with children.
In 2005, the HOA voted to convert Lakeside into a community for people age 55 and older, excluding families with children, the complaint says.
When Leong tried to sell her home in 2007, the 39-year-old buyer backed out upon learning of the age rule, the complaint says.
"Complainant could not sell her property because of respondentsí illegal restrictions against families with children" and had to turn away renters with children, the complaint says.
Lakeside's age restrictions may also affect the ability of other homeowners to sell their homes because the policy is shown on multiple listing services, HUD said.
HUD said that while age-restricted communities are legal, in this case Lakeside Village HOA and Castle Management & Consulting LLC, its management company, did not take the proper steps required to make the community's age restriction legal...
...Continued in column three.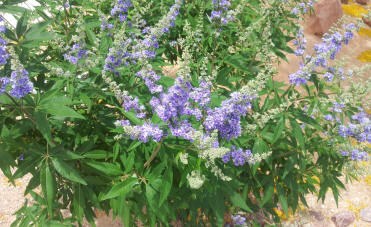 Flowering shrub along the streets.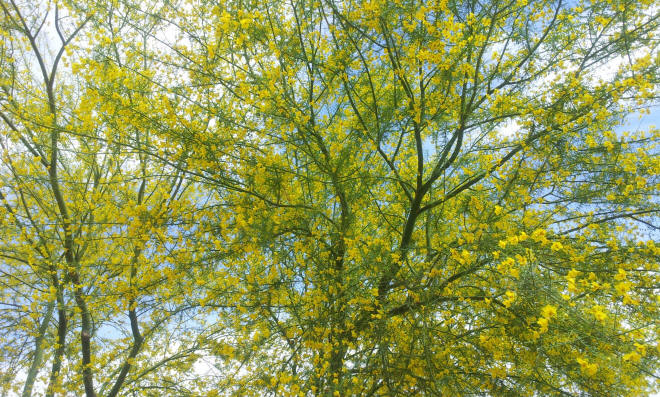 Springtime explosion of flowers on street trees.
Review-Journal articles by Barbara Holland about HOA matters.