Greetings from Demre,
I'm here at the home of merry ol' Saint Nicholas (Santa Claus) located near the ancient Roman ruins of Myra. Yep. This is where the legend originated. Saint Nicholas, especially beloved by the Russians and designated the patron saint of sailors, died here. His body however, seems to have disappeared. Some of his bones are purportedly in Russia, some here; no one is sure. There is a church here with a stone sarcophagus, but whether it really is where they put old St. Nick no one can say. In any case, the town and church get thousands of visitors who think they finally have found the Santa Claus of their childhood.
The Roman ruins are impressive. The stone cliffs are honeycombed with the carved remains of ancient tombs, and a well-preserved amphitheater sits below the cliffs. The archeological area today is surrounded by orange groves and row upon row of greenhouses full of ripening tomatoes, many already bright red. The distinctive smell of freshly harvested tomatoes hangs in the still air.
All the hotels here are cheap and worth a lot more than the five to ten dollars a night charged. These are not five star houses, but the three star establishment I chose for ten bucks is not bad at all. My meals have been running two fifty to five dollars. The longer I stay here the more money I save!
Gasoline is an exception costing three to four dollars a gallon. I stumbled on the real estate section of the Antalya newspaper and discovered one can BUY a 3000 square foot house for under fifty thousand dollars! Clothes also are cheap: buy a man's suit for 20 to 40 dollars, though I did see some being shown in an up-scale shop for as much as 150 dollars.
I'm still walking a lot, so much so that I've worn out my first pair of shoe insoles. It is amazing how the miles add up just from walking effortlessly for hours on end. I must walk 15 kilometers almost every day. I never take cabs, though I do use public transportation a lot. That, no doubt is how I caught the really bad cold that limited my activities for over two weeks. I'd awake feeling pretty good and off I'd go exploring only to discover in the evening I had once again over done it and would have a hard time getting a good night's sleep. Anyway that is all past.
Here in this little town the roosters awaken me rather than the muezzins. Amazingly, not all of the town criers use amplification; only one that I could hear for sure. The others shouted first in one direction and then another, and they didn't seem to be competing with one another like in the big cities.
My heavy down jacket has finally out lived its usefulness and I am having a hard time throwing it away - even though that is precisely what I had planned to do. The problem is that I think I'll be going back up to Istanbul briefly to make a plane connection and it may well still be cold up there. Decisions, decisions... You can see how complicated traveling with serendipity can be.
Most of the cyber cafes in Turkey also serve as video arcades for the swarms of kids who love to play games on the computers. There is one game popular everywhere I've gone that seems to require the players to shout at one another, which they do a lot. At first I couldn't figure out what they were doing. They sounded like a bunch of mentally ill patients babbling for their medicines, staring glassy eyed into the computer screens. Later, I watched more closely and discovered they were chasing "bad guys" around a giant maze inside the computer trying to shoot first. I presume the other players are also shooting back and they are ducking to avoid being hit. Who knows? The game is Counter Strike, which I haven't played myself.
My little PenCam digital camera attracts lots of attention whenever I am careless enough to allow others to see I am using it. I keep it in a candy bar wrapper and only pull it out when I am ready to take a picture and then quickly replace it in the wrapper. Still, that has often been long enough for people closely watching me to get mighty curious about what I am doing with my strange "chockolada" package. On more than one occasion I have heard the initials "CIA" sprinkled in Turkish conversations between people curious about my clandestine antics, usually uttered with a conspiratorial grin in my direction. Some have been brave enough to ask to see my tiny toy and are always amazed at how little it costs. More than one person has asked for purchase details.
I have been shocked to hear the news that the Afghanistan Taliban is preparing to destroy some of the ancient Buddhist statues in their country. I'd like to add my voice to the other protests being directed at their actions, but don't have the information required to send an e-mail to anyone who might be able to make a difference.
I wish the Taliban zealots would think about what would have been lost if early Christians or other infidels had decided the original hand written copies of the Koran were offensive to their beliefs and had destroyed them all. Ancient history is a precious treasure, which must be preserved for future generations. Humanity's wits grow sharper with every passing millennium and some descendant of ours might just find the secret of human happiness in an obscure relic or ancient myth our generation has preserved.
I'm writing this while still in Demre, so the process is becoming more routine. That's all for now.

Peace,
Fred L Bellomy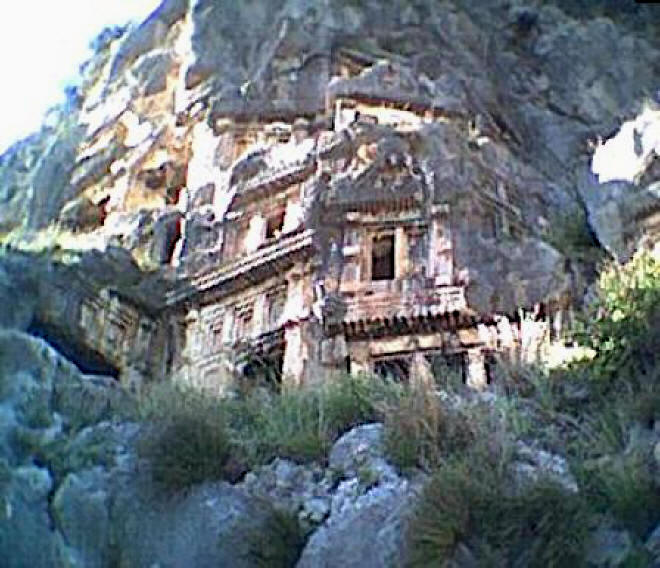 Demre Turkey: The Myra ruins. One of the many tombs.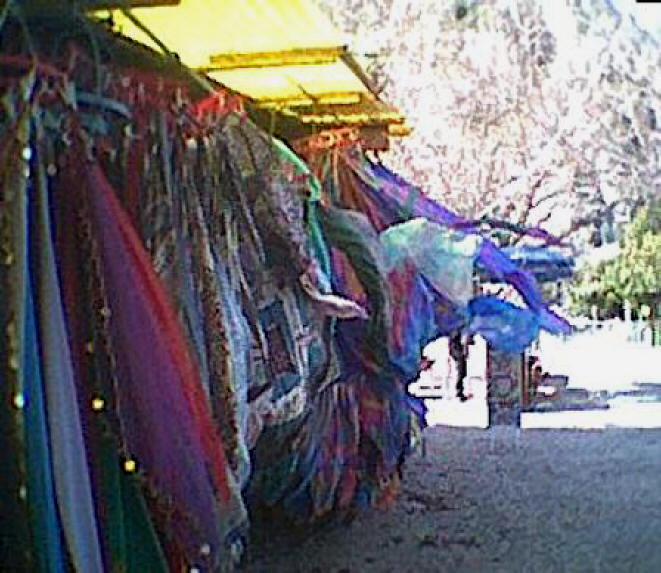 Demre Turkey: The tourist stands at the entrance to the Myra ruins on a windy day.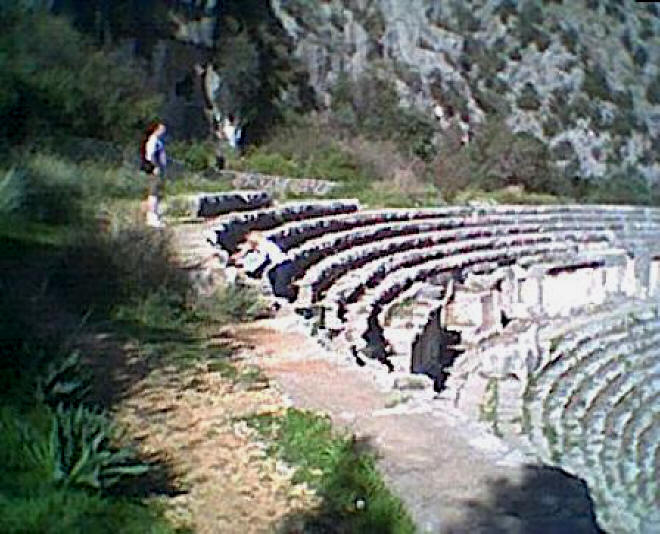 Demre Turkey: The Amphitheater at the Myra ruins.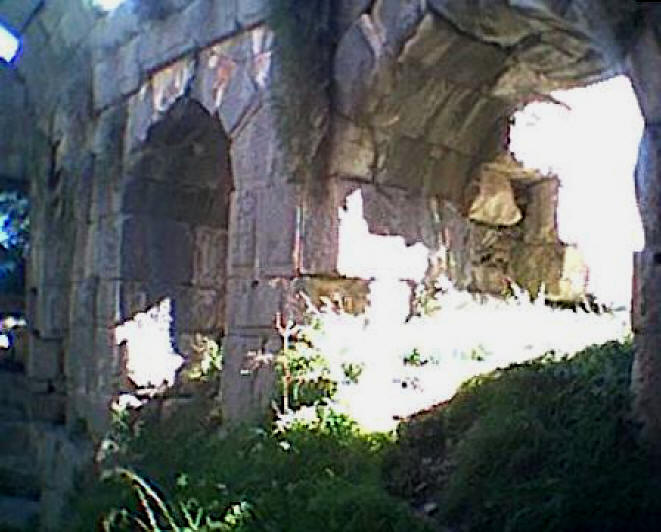 Demre Turkey: The Myra ruins.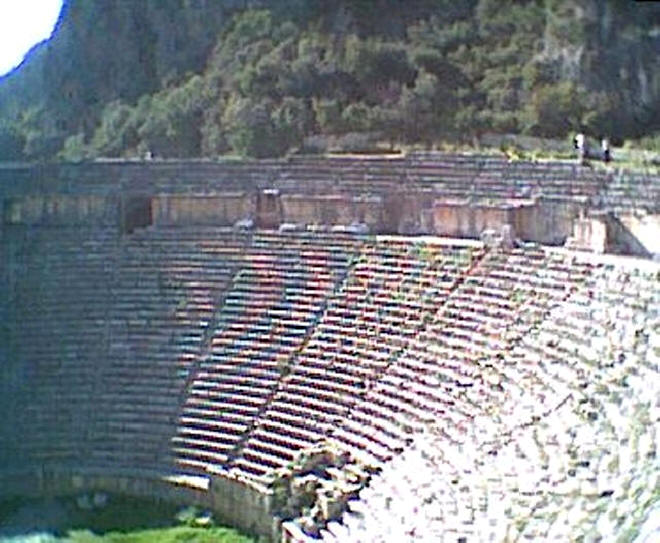 Demre Turkey: The Amphitheater at the Myra ruins.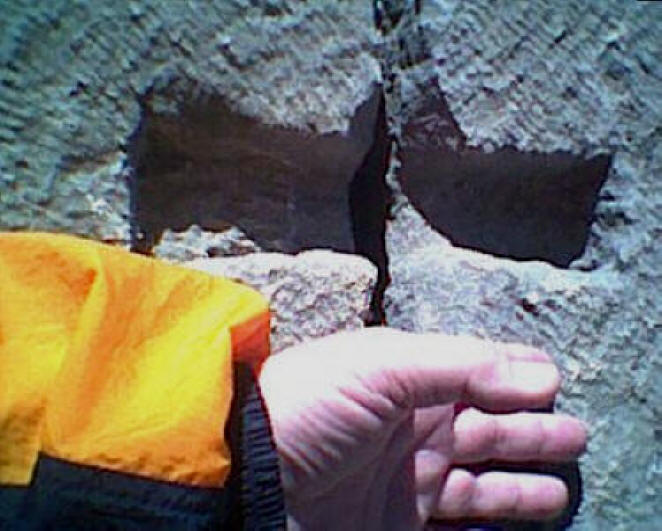 Demre Turkey: The Myra ruins. This shows the same staple technique used to bind two stone blocks together which I've see both in Rome and Athens.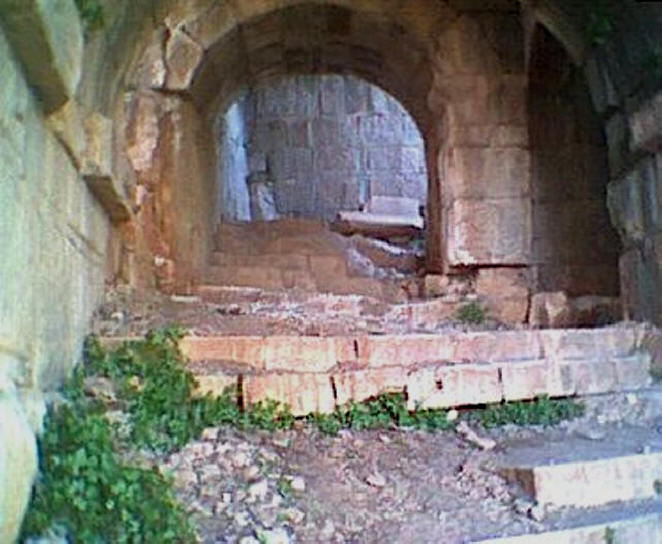 Demre Turkey: Inside looking out at the Myra ruins.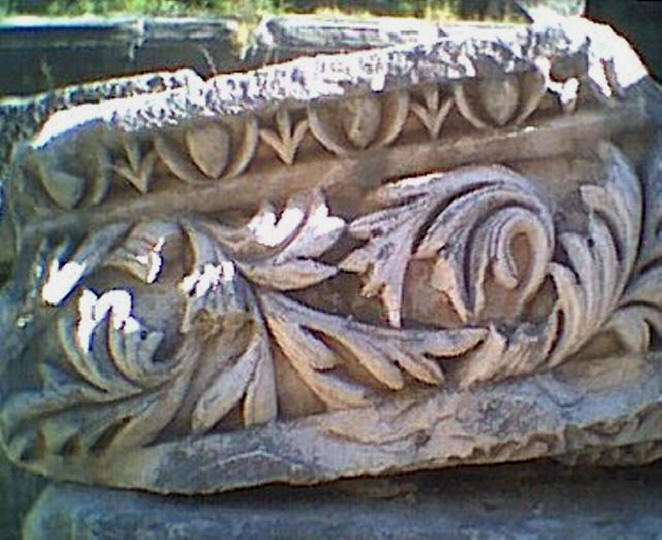 Demre Turkey: Details of the stonework at the Myra ruins.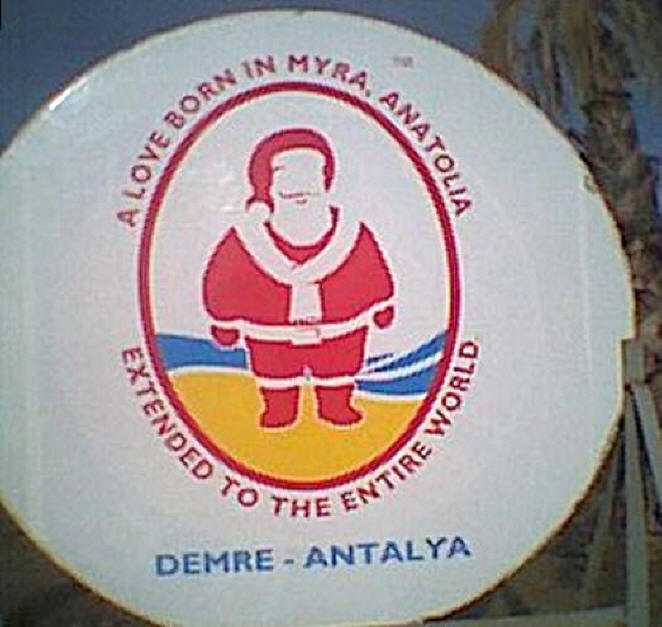 Demre Turkey: Sign designating Demre as the home of St. Nicholas.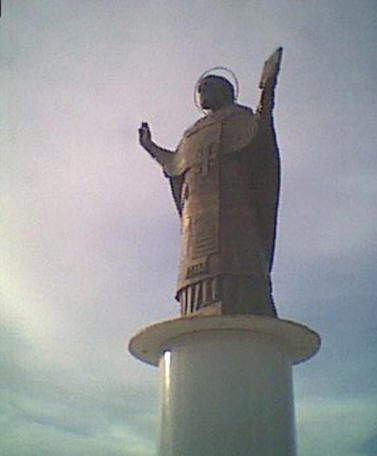 Demre Turkey: Statue of good old St. Nick.