Greetings from Las Vegas
Today I fly off to Bangkok on the first leg of a planned epic journey which could include China, North Korea, Mongolia, the Tran Siberian Railroad across Russia and then more interesting places in Europe. I've always wanted to visit Iceland, so that is a possibility, too. This page and the navigation structure that follows is only a place holder. The actual itinerary will be determined by Saint Serendipity as usual. If you have found this draft material, check back when you think I've had enough time to actually have gotten into the expedition. In the mean time, take a look at some of the quite wonderful YouTube travelogues I found in preparation for actually going there.
Peace,
Fred L Bellomy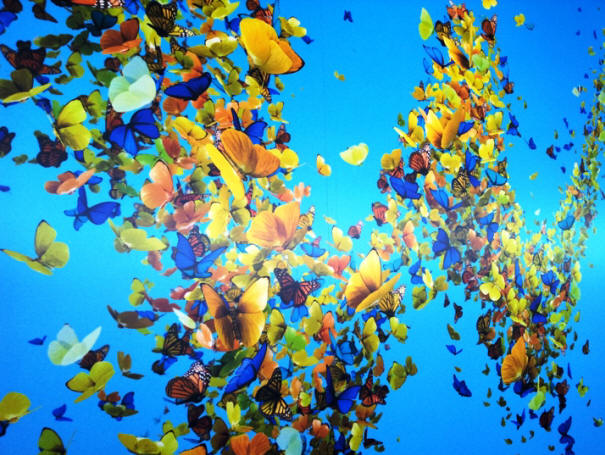 Tokyo Airport: Mural on the wall of the American Airlines arrival hall. Tokyo Narita International Airport hosts many attractive artistic decorations. This mural struck me as particularly appealing.
Reference materials: YouTube documentaries