Hello from the Borneo Rain Forest Lodge,
Hotel accommodations consisted of ittle cabins on poles off the main lobby area. A maid reported finding a cobra snake among the bed clothes in my room several days before I arrived. For the duration of my stay I checked veery carefully before slipping my body between the sheets!
The well lighted passage way into the main lobby attracted extraordinarily odd... and huge bugs. It became one of my favorite places to study the wild life of Borneo.
The lodge located in a dense rainforest became a centerpiece for the government's effort to transition from an economy of oil palm plantations to one of eco-tourism.
I visited the award winning Orangutan rehabilitation centre in Borneo where I spent much of my time watching the feeding platform dramas play out.
Peace
Fred L Bellomy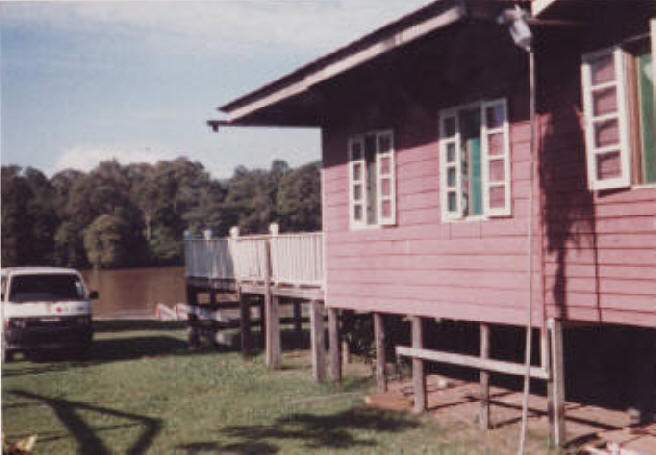 Borneo Rain Forest Lodge - That's the Borneo tour van off to the left, so this must be one of the buildings at the lodge, though I don't remember it.