BELFAST NORTHERN IRELAND
Greetings from an even more expensive city.
For the past few days I have been enjoying the relaxation of a lovely city on the north coast of Ireland, Coleraine. There they serve a breakfast called the Ulster Fry: eggs, bacon, sausage, potato bread, soda bread, tomatoes - all saturated in grease. Delicious!
Today I am in Belfast, a city struggling to isolate the persistent pockets of hatred, religious/political hatred and make a new peace process last. Walking the green lines, called here the "Peace Line," reminded me of the Berlin Wall or the high fences of Cyprus. Here, the twenty feet high steel fences separate predominantly Catholic neighborhoods from their adjacent Protestant counterparts. All is quiet now, but next month another of the divisive marches is planned and according to one Protestant guy, is almost guaranteed to bring out the "nut cases."
Some of the people here speak a dialect of English that is totally unintelligible to me (and to some other Irish as well, I am told).
This Sunday marks 81 days of travel this year and I head back to the familiarity and comfort of good old Santa Barbara... just in time for the next Adult Education semester. No doubt I'll need a few days to recover from this latest test, but as soon as I am able, I will try to put everything I have seen and learned in perspective and share it with anyone interested.
More later,
Fred L Bellomy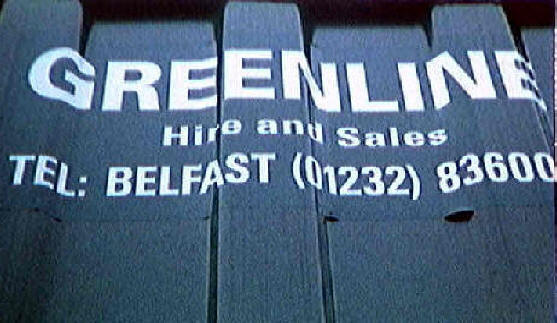 Belfast - This Belfast trash company labels its containers with the Greenline name.

Belfast - Fence separating Catholic from Protestant neighborhoods.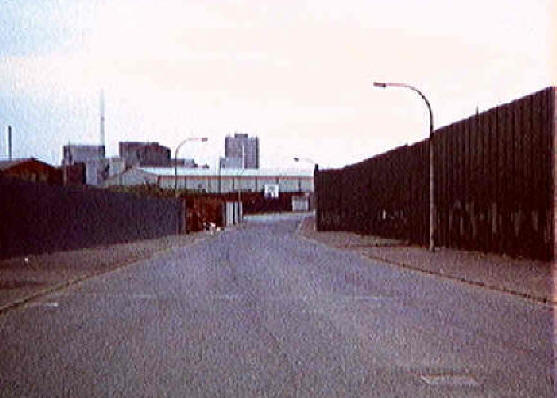 Belfast - Fence separating Catholic from Protestant neighborhoods.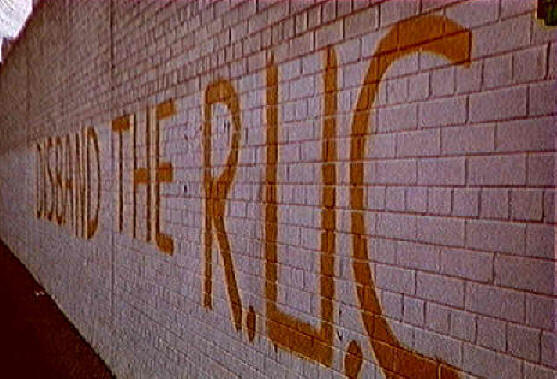 Belfast -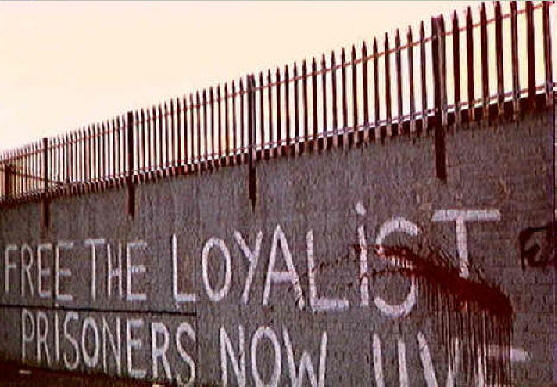 Belfast -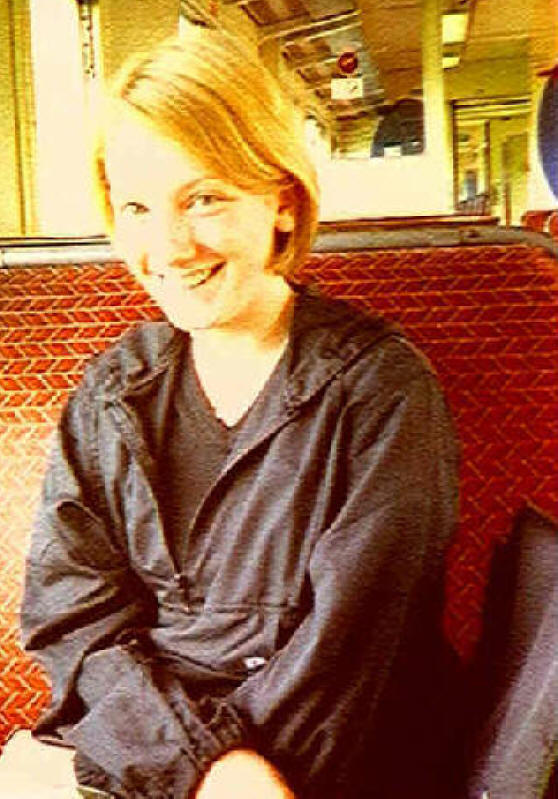 Belfast - I met this teen on the train back to Belfast from Coleraine and had an enlightening chat about religious prejudice in Northern Ireland. She is protestant and has no Catholic friends "because my mother stopped talking to me when I had one!"