Greetings from Konya,
the hushed conversation capital of the world.
Everyone here seems reverent - on a religious pilgrimage - even the tourists! The Mevlana (whom the Americans know as Celaleddưn Rumi) shrine holds the large black draped sarcophagus containing his earthly remains since he went to join his beloved (died).
In early times people came here to be healed by drinking rain water squeezed from the turban of the dead saint (ugh!), not just any rain water - only that collected from April showers.
You can find the picture part of this picture postcard HERE.
On the very day I spent in this holy Sufi city, U.S. President William Jefferson Clinton, while speaking to a group of Albanian American citizens, challenged the world to wage a new war on religious-ethnic intolerance-hatred. Perfectly echoing my own deeply held convictions, he pointed to the inherently destructive nature of religious and ethnic rivalries which now destroy the lives of people everywhere in the world... including America!
In his speech, he asked to people everywhere to find ways of breaking the perpetual cycles of intolerance - hatred - atrocities and revenge. Now that is a WAR I can support without reservation.
Peace from Konya Turkey.
Fred L Bellomy
PS: Tomorrow, Sunday all Turks go to the polls to elect representatives at all levels of government. Where Americans have only parties of asses and elephants, Turkish politicians have Hearts and Flowers, Doves and Spears, and the party of Bees and Honey. I imagine the icons are connected with the principal issues or party platforms. For the Honey party: "Have we got a sweet deal for you." For the Doves: "Peace and prosperity." For the Spears: ... well, you get the idea. F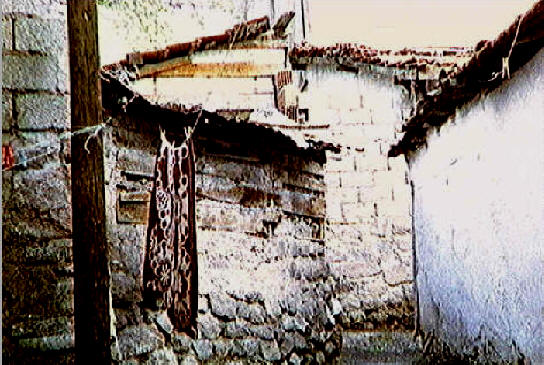 Konya - Narrow alleyways like this lead into the old section of Alaettin (Aladdin) Hill.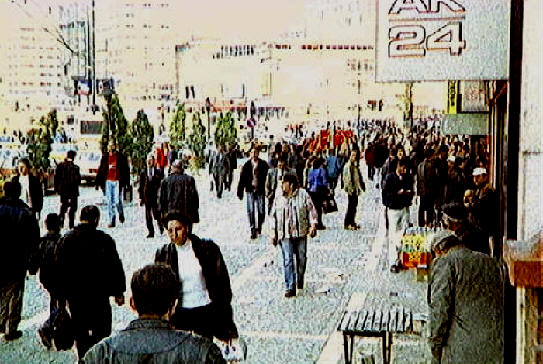 Konya - National elections are in full swing and the many parties are campaigning throughout the city here.