Hello from delightful Bagamoyo Tanzania,
When we finally arrived in dusty Bagamoyo, what I saw didn't look much like a town. Around the dirt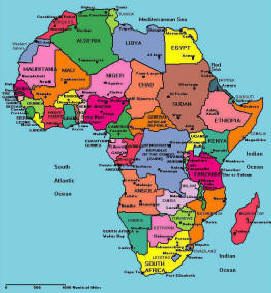 clearing that served as the bus station were perhaps ten makeshift sellers' stalls offering both fresh produce and manufactured goods. A couple vintage taxis sat waiting expectantly. Stretching off in every direction were huts with thatched roofs and in the distance some old multistory colonial buildings, all in poor repair. Many of the huts in the village served as people's homes, but just as many were being used for some kind of commerce.
Asking directions to the "good" hotels I learned from a sweaty young fellow pounding the dents out of a pot that there were a couple decent places several kilometers away on the other side of the old mission down by the beach. So, pack on my back, off I trudged in search of someplace to call home for a few days. To my delight and surprise I found the inexpensive ($50) Paradise Holiday Resort, a first class beach hotel with modern facilities... even running hot water... and they accepted my VISA credit card! The lodge, located along a rutted dirt road paralleling the shoreline, sat isolated among groves of coconut palms. The pictures I've included this time show the lush tropical setting. Very picturesque.
Near by, the old 1860 French mission and hospital still serve the people of the area and provide an exotic venue for occasional conferences. Recent restoration efforts have recreated the ambiance of earlier colonial times. French speaking Father John greets visitors personally, inviting them to see the museum and rest a while. The museum tells a Tanzanian history of the slave trade, its abolition and the role the Catholic Church played in offering sanctuary to some of the escaped slaves.
Just outside the mission compound sits many native huts where I am assured people continue to live as they have for centuries: no electricity, no running water, growing their own food in the adjacent fields. I and the few other white tourists I saw sightseeing through the village seem to provide the principle entertainment for the community's permanent residents. Most people tried to be friendly, using what limited English they knew in their greetings.
I took a lot of pictures, but could never get the hotel's Internet service to keep me online long enough to do any serious work, though unlike most hotels the $3.50/hr access rates were only slightly outrageous. This remote retreat would make a great hide out for anyone tired of crowded civilization. Good food, comfortable beds and hot showers. What more could anyone want? I only stayed three nights before once again finding myself overcome by wanderlust.
The next town north, Tanga, is shown on my map to be on the same coastal road as Bagamoyo. Planning to catch a bus or dela-dela on up the coast turned out to be wishful thinking. I soon learned of the complete lack of any vehicle of any kind ever going in that direction from Bagamoyo! So, back down the dusty, bumpy road to Dar es Salaam I went to find transport north by way of the better traveled inland highways. After the usual hustling with touts who insisted their dirty crowded bus was the only one going my way, I managed on my own to locate one of the better conveyances ready to depart on the four and a half hour run up to the border town of Tanga. Still, my $20 for two seats got passed around from tout to middleman to conductor before eventually disappearing and actually producing two tickets for the four and a half hour ride up to Tanga near the Kenyan border.
Peace,
Fred L Bellomy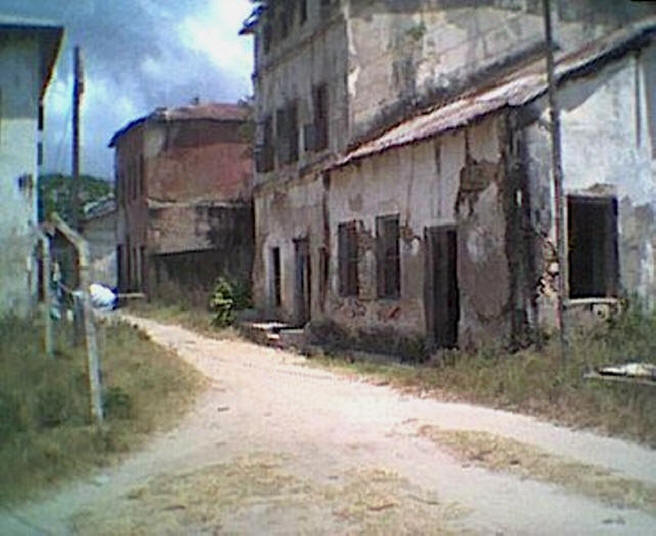 Bagamoyo: some of the old colonial buildings still being used by present day inhabitants.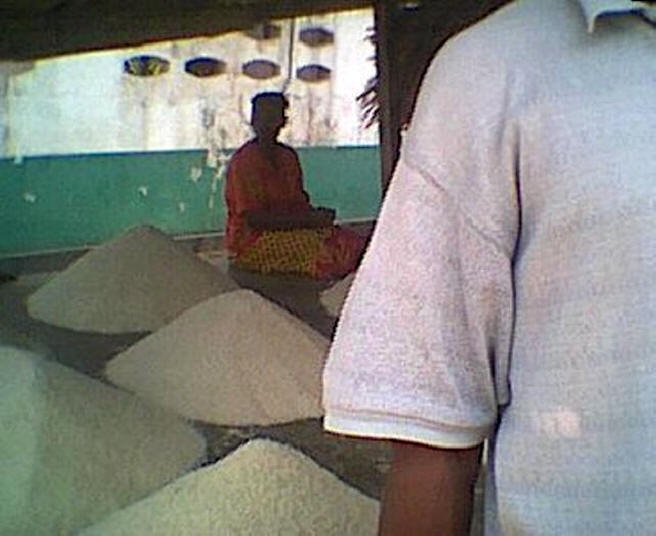 Bagamoyo: processed rice displayed for sale at a rice thrashing plant.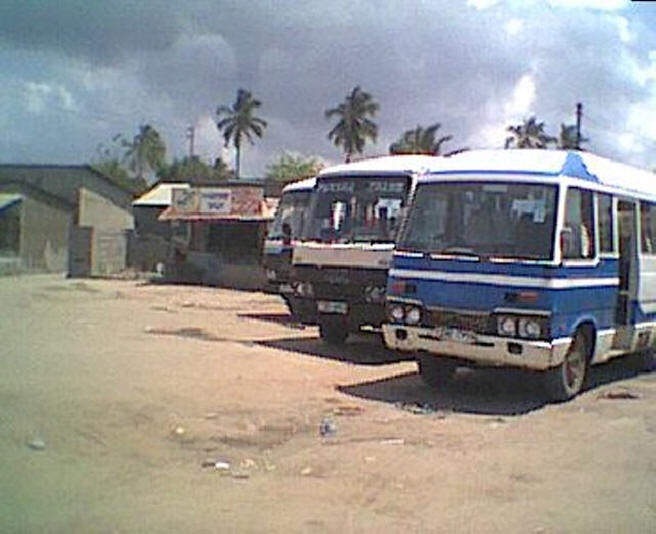 Bagamoyo Tanzania: Busses ready to leave for Dar Es Salaam waiting at the "station" in Bagamoyo Tanzania... really just a clearing in the middle of what passes for the most active commercial area of the town... not much.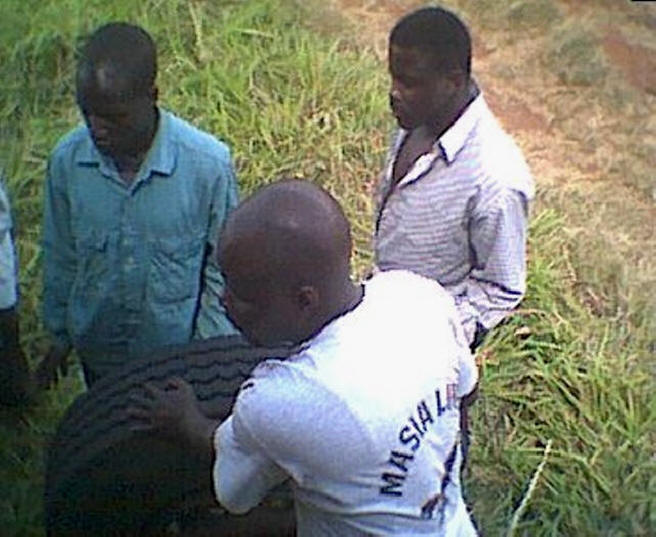 These guys, passengers on our bus all pitched in to help change a flat tire on the run from Mbeya Tanzania to Dar Es Salaam.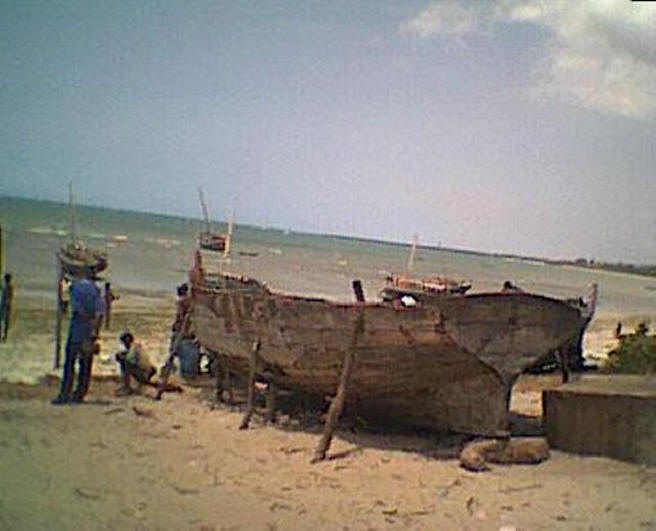 Bagamoyo fishing fleet; on the beach near the fish market.