Hello from Jerusalem Palestine,
Peace
Fred L Bellomy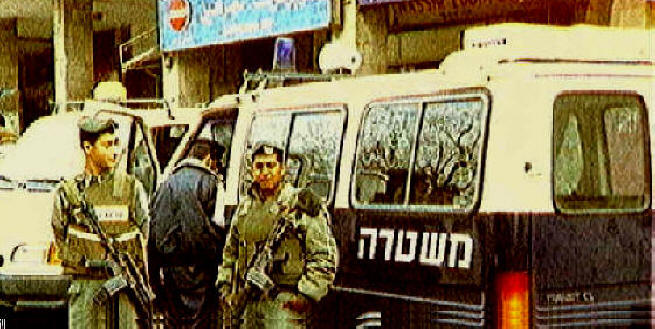 Jerusalem Palestine - IDF, Israeli Defense Force military police patrol throughout the urban areas. I witnessed on group clear an area where a suspected bomb in a gallon paint can was destroyed explosively as a small group of us watched on a block away.
Need to scan paper photos and add to this page.