Arrived by $8 van from Penang Island and soon established the 1500Baud ($35) Siam City Hotel would be my best value option through New Year's eve. At the end of the four nights stay my room on the 20th floor provided a good vantage point to observe the frenetic celebrations in the shopping streets below as the old year ended and a new one began. Thai people take their discarding of old calendars seriously and make a lot of noise doing it. This would be the first visit to this city; I'd again pass this way in a couple months and stay in a different hotel. After the four nights in this great house I left on the 16:30 train north for Surat Thani.
Peace
Fred L Bellomy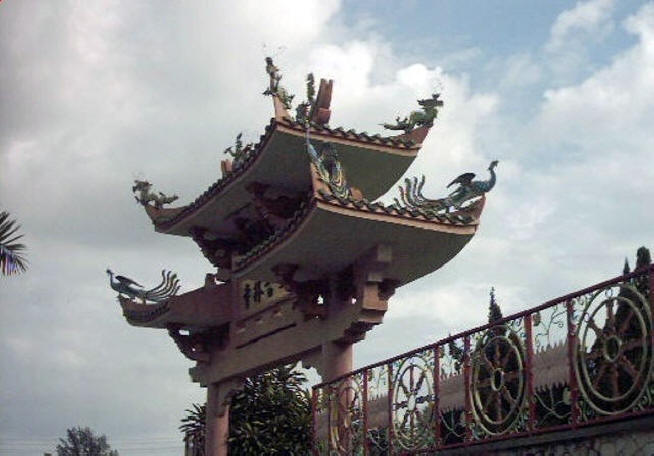 Hat Yai Thailand: Chinese temple gate near the Siam City Hotel, my first nighter.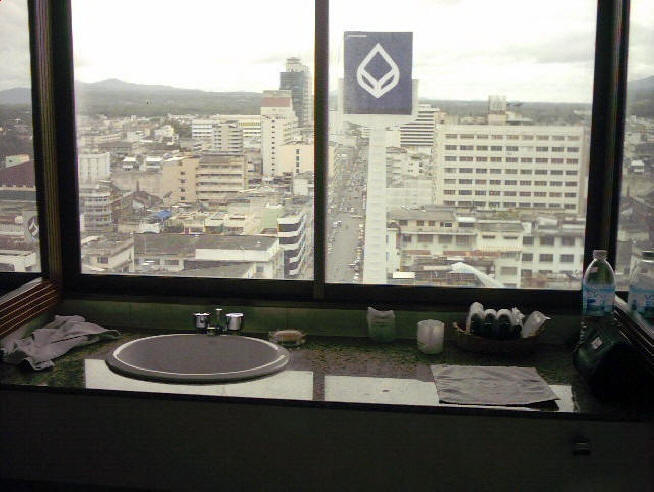 Hat Yai Thailand: View from the bathroom window of my first nighter hotel room.