Greetings from Arica Chile,
8-9 December 2005: Arica Chile - Plunging once again into blissfully thick sea level air we arrived at the Arica bus terminal just before noon. The air is thick with more than just healthy oxygen. Everyone past the age of puberty is a chain smoker and oblivious to the health hazards to which they expose others in this part of the world. Off the bus the spirits moved me to immediately commence my usual walking exploration of the city. Three times I failed to get correct directions to the center of town from locals and walked myself in circles until a guy in a suit and I managed to put our smatterings of each others languages together well enough to make communication possible.
The center of town is totally underwhelming. The six block long pedestrian mall contained many closed stores, too many gaudy banks and enough bars to satisfy the most restless imbiber. The unattractive hotels that do exist are hidden along back streets and allies. None really looked truly inviting. The best of the poor lot turned out to be the "three star" Hotel Concorde, $32 including a jailhouse breakfast of bread and water (plus Nescafe powder, a little jam and butter). Located a block off the "trying hard" pedestrian mall, the best restaurant in town marked by a pair of those famous golden arches is not far away!
Drivers here are unusually polite, always stopping for pedestrians waiting to enter a marked crosswalk. Bus drivers and their riders go out of their way to express gratitude to one another for small considerations. Young lovers kiss passionately in every public place. Parents show extravagant, even desperate affection for their young children, making me wonder if the legacy of the "disappeared" might have had lasting effects on people in this country. A few derelict ships sit in the harbor and the dry docks are full of rusty old vessels waiting to become salvage. Though in no hurry, not even the friendly inhabitants could motivate me to spend more than one night here.
Peace,
Fred L Bellomy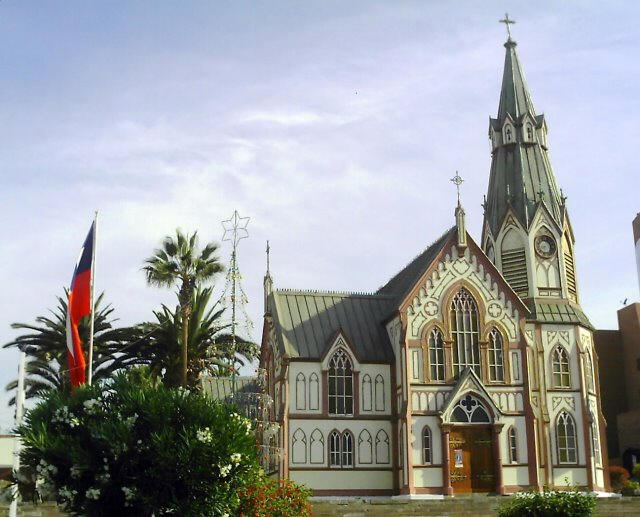 Arica Chile: This church seemed out of place.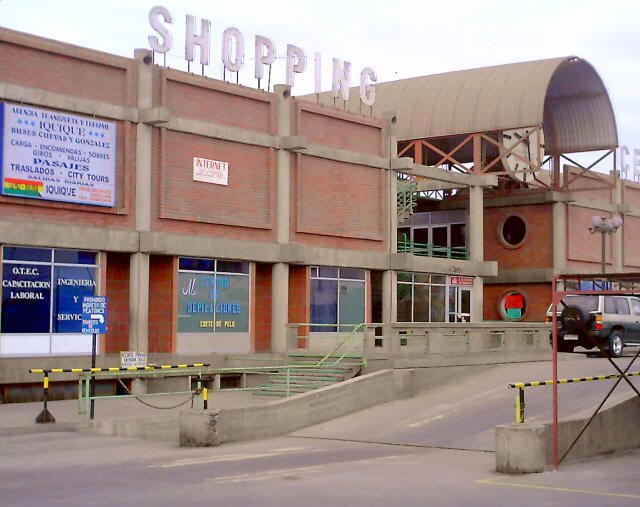 Arica Chile: This is the only shopping center in town and is half vacant. Most of the stores are occupied by government agencies. Inside is depressing.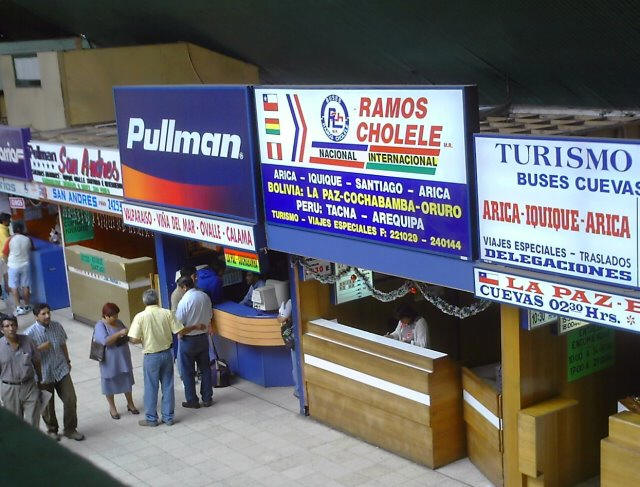 Arica Chile: Ticket seller booths inside the main bus terminal.