Greetings from Corriverton Guyana,
9 April: It took me four days to get the Suriname visa and to learn about transport options over to Paramaribo. To make the twelve hour bus ride tolerable, I broke the trip at the halfway point in Corriverton, planning to cross the narrow river by ferry the next day, Sunday. As usual, information about the ferry schedule provided by poorly informed residents of this tiny river town led me to believe the once a day ferry did not run on Sunday. That turned out to be both wrong and a blessing. I had run out of Guyana currency and did not want to use my "emergency" hundred dollar bill. With all banks closed and the only ATM machine in town happy with nothing but locally issued Guyana credit cards, it looked like I might need to sleep in one of the Hindu temples.
Corriverton is distinctly different from Georgetown. Usually, border towns tend to be rougher, wilder than capital cities in most places I've visited. Just the opposite is true in Guyana. Corriverton is a gentle place reflecting the immigrant Indian heritage of the area. Cows (and other domestic animals) wander the streets with impunity, just as they do throughout India. People speak a Guyanese form of English with Indian accents. All of the women I saw gathered in the Hindu temple Sunday wore colorful saris. Video rental stores specialize in features from Bollywood. Hindus, Muslims and Christians, black and white live in harmony here, gratefully bound together by their love for their adopted country. Nearly everybody in town is either descended from Indian indentured servants or black African slaves. Several people assured me those Indian ancestors were forced to work as hard as the black slaves. The history of Guyana makes for some interesting reading, many aspects paralleling the American experience.
The best, but none too good hotel in town is owned by a Muslim family of Indian extraction. A combination of my few remaining Guyanese dollars and a portion of my emergency hundred dollar bill got me two nights in the hotel... but, left little Guyanese currency for food! It is amazing how satisfying a bunch of bananas, a package of cookies and a giant bottle of Pepsi can be when there is nothing else. People in this rarely visited community are the most friendly of any Latin American town I've explored. Everyone greets me with clearly friendly smiles. As I passed one family's house a tot peeked out the open door and alerted his mother loud enough for me to hear; "White man."
The unexpected layover in Corriverton gave me an opportunity to explore some of the streets crossing the single main highway running through town to the ferry terminal. All of the houses of worship appear to be located along this road, as are all the other various business establishments and the "central market." I counted two elaborate mosques, a Roman Catholic church, several protestant churches and two Hindu temples. For such a small town there are an unusually large number of grave yards, all overgrown with weeds, most located next to churches. There are no city buses, local transport being handled by a small fleet of taxis and four-wheel drive Jeep-like vehicles with covered pickup beds into which as many as ten passengers are crammed. The town lives on whatever revenue travelers bring on their way to and from the ferry... and illicit drug money according to comments made by one of the guards at the ferry terminal. The narrow river is easily crossed without papers using the fleet of small boats waiting for passengers on both sides, all with the implicit acquiescence of border guards in both Guyana and Suriname. Smugglers cross back and forth with impunity; drugs not infrequently the contraband.
Peace
Fred L Bellomy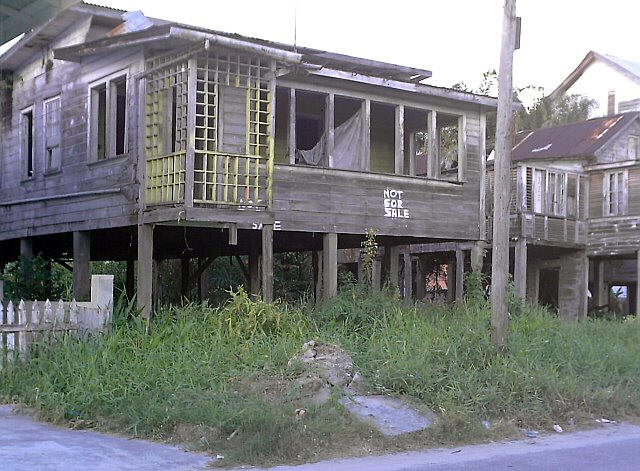 Corriverton Guyana: Old house; notice the "Not for sale" sign. It is hard to imagine the owner being hounded by prospective buyers!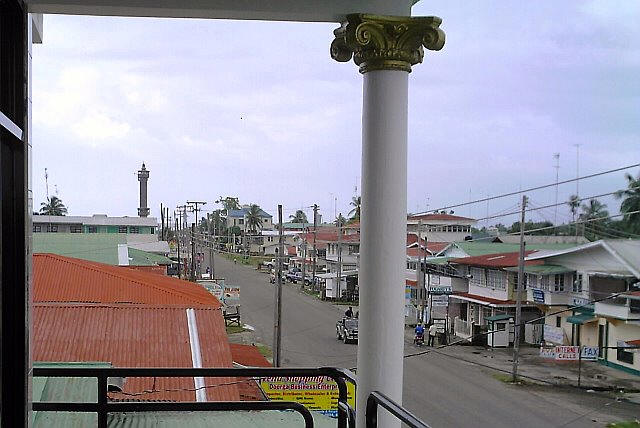 Corriverton Guyana: Looking south down the street in front of the $40 Malinmar Hotel I used for my two night stay as I awaited the "next" ferry.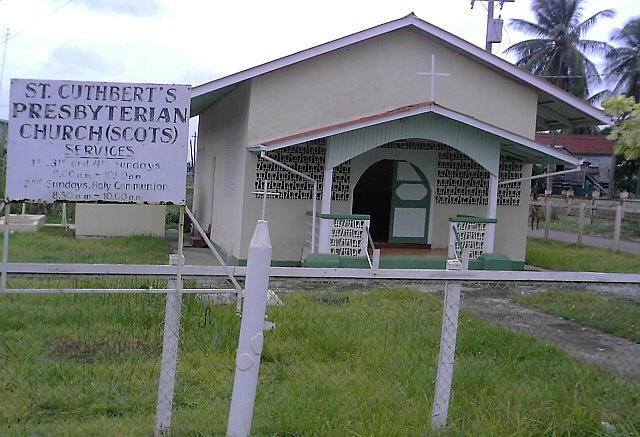 Corriverton Guyana: One of the many churches along the highway to the ferry.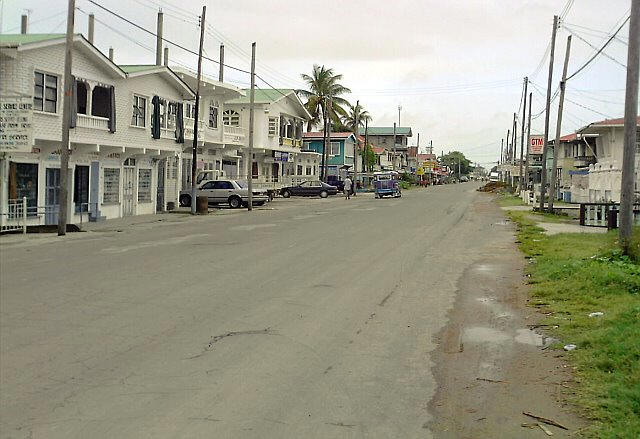 Corriverton Guyana: Looking north up the street in front of the $40 Malinmar Hotel I used for my two night stay as I awaited the "next" ferry.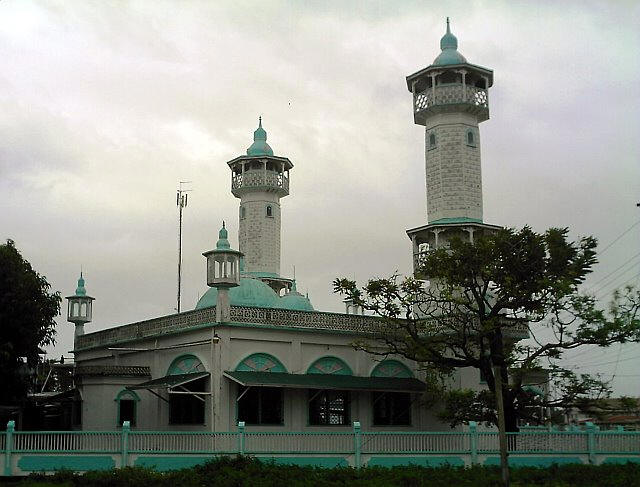 Corriverton Guyana: One of the two mosques in town. Many of the Indians are Muslims.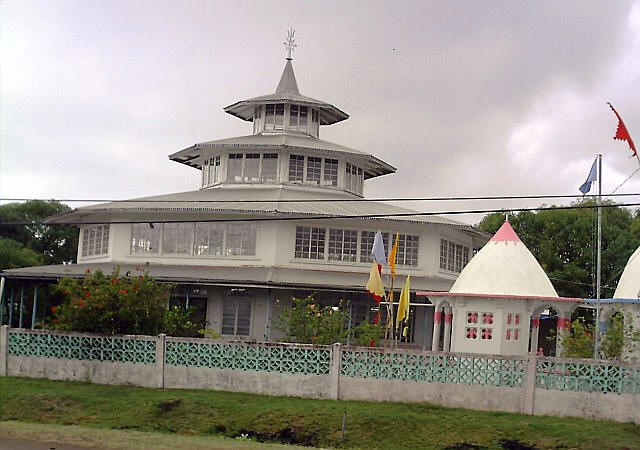 Corriverton Guyana: Krishna Mandir Hindu Temple here which serves a large Indian population in Corriverton.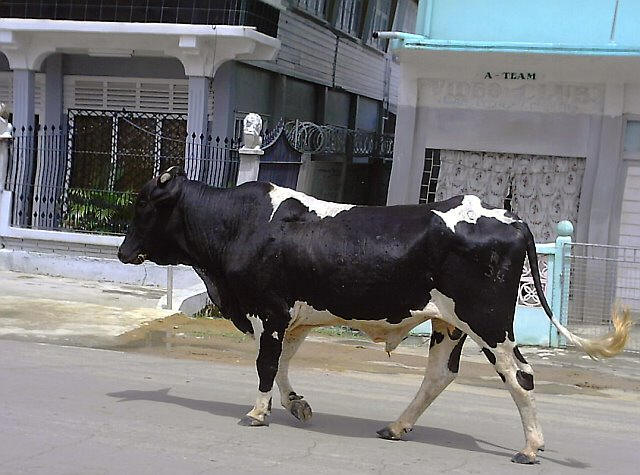 Corriverton Guyana: "Holy" cows roam the streets just like they do in India.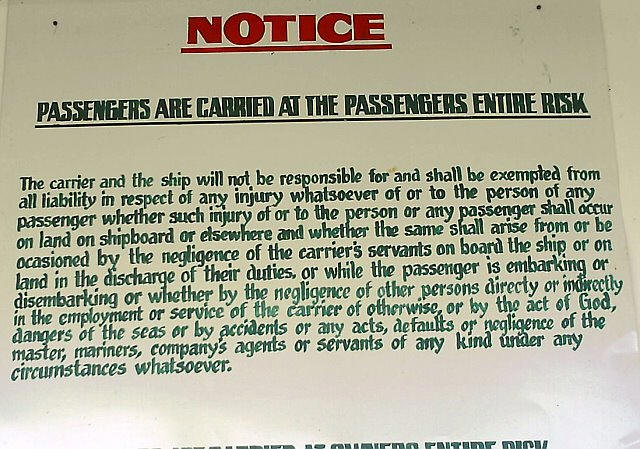 Corriverton Guyana: Limited liability notice hardly seems necessary here around the ferry terminal.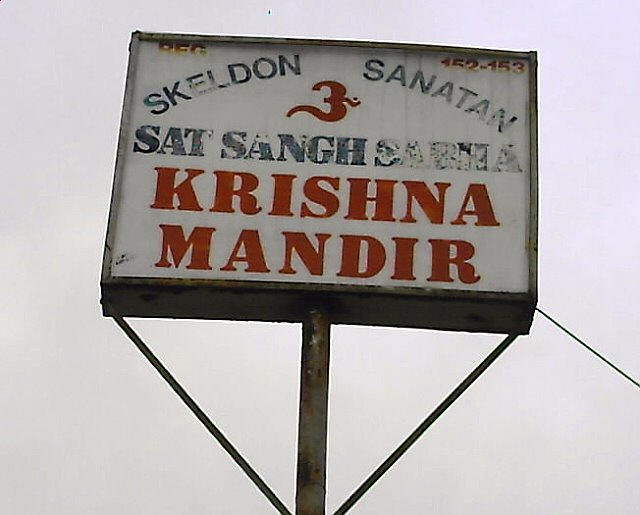 Corriverton Guyana: Sign outside the Hindu Temple here.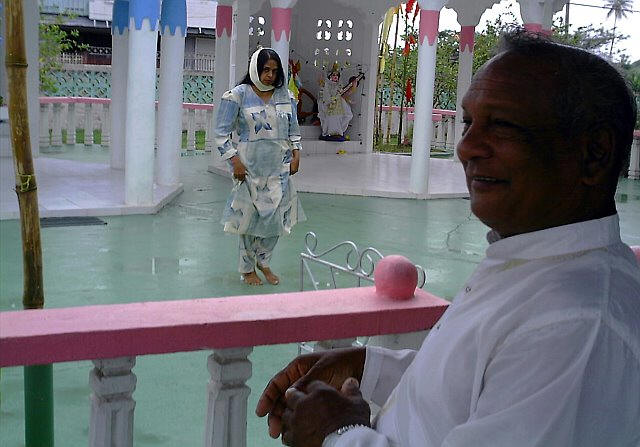 Corriverton Guyana: This fellow told me a good deal about the Hindu community here.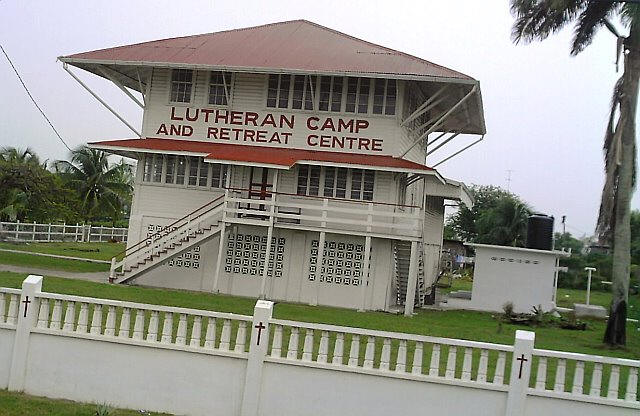 Corriverton Guyana: Hospital; glad I didn't get sick here.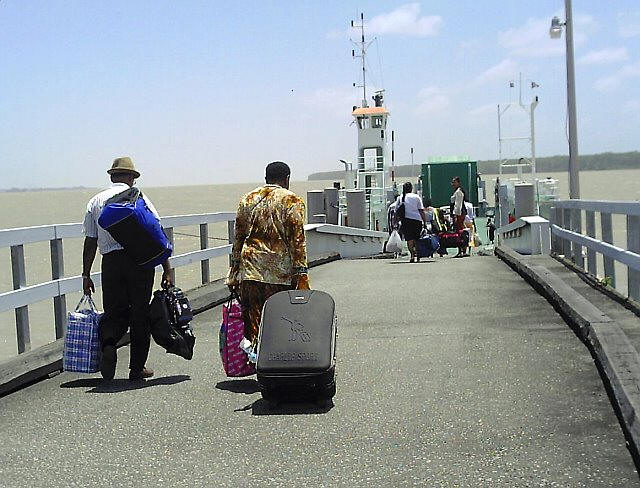 Corriverton Guyana: Passengers prepare to board the first ferry across the channel to the port of entry in Suriname.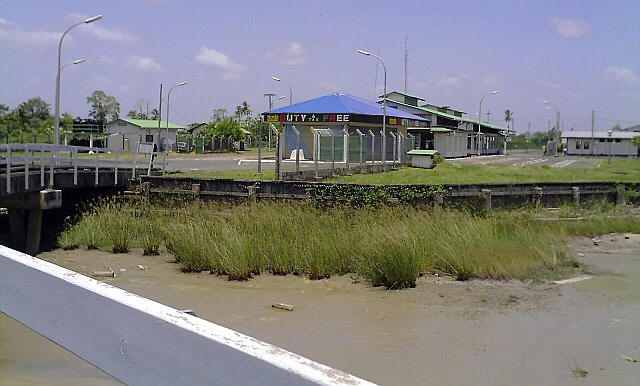 Corriverton Guyana: Looking back at the Guyana terminal as the ferry crosses the river.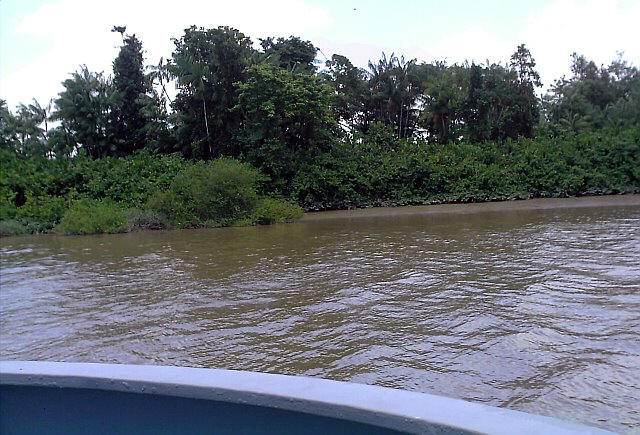 Corriverton Guyana: Ferry prepares to dock in Suriname.