Greetings from Utila Island,
I took the 09:30 $14 Utila ferry from the Muelle de Cavotaje dock on the outskirts of La Ceiba. The water looked smooth as glass before we started, but half way into the hour and a half trip the boat began it's roller coaster dance and the young teenager sitting in front of me decided to practice her bulimia skills. Utila Island is mostly flat and reminds me of Key West forty years ago. Today the place is overrun with hippies and backpackers. Accommodations are geared to visitors favoring bunk beds and shared bathrooms, those hardy souls who enjoy sleeping in stiflingly hot rooms. I did find several funky hotels with air-conditioning, but nothing really comfortable. Flights from Utila island to Belize City left three times a week at 06:00. I'm sure there must have been some form of motorized transportation from the hotel area to the airstrip at that hour, but I never found it. I did manage to walk the four kilometers in about a half hour, but it seemed impractical to repeat that trek carrying a pack at such an early pre-dawn hour. With uncomfortable accommodations, mediocre dining discoveries and being totally uninterested in the SCUBA diving schools that attract so many young people to the island, this will be a short stay.
Mosquitoes thrive on imported blood here, mine included. The current issue of Honduras This Week carried an article about Dengue Fever in Honduras. There have been 7000 cases so far this year... down from a high of 35,000 three years ago. To make matters worse, mosquitoes carrying the Dengue Fever virus bite during the day! I learned today that some of my "mosquito bites" are actually Bot Fly larva deposited under my skin by mosquitoes! The little maggots grow until large enough to bite their way out... or until an aggravated human squeezes their nursery hard enough to kill the little tots. I now realize I have been the host for quite a few of these critters during the past two months, seeing the "pimples," but not knowing what they were. My body has the marks of a dozen attacks still visible. Two days and a night proved enough for this dainty soul. I'm off for Belize today, if appropriate transportation can be found once I get back over to La Ceiba on the ferry.
'til something new happens,
Peace,
Fred L Bellomy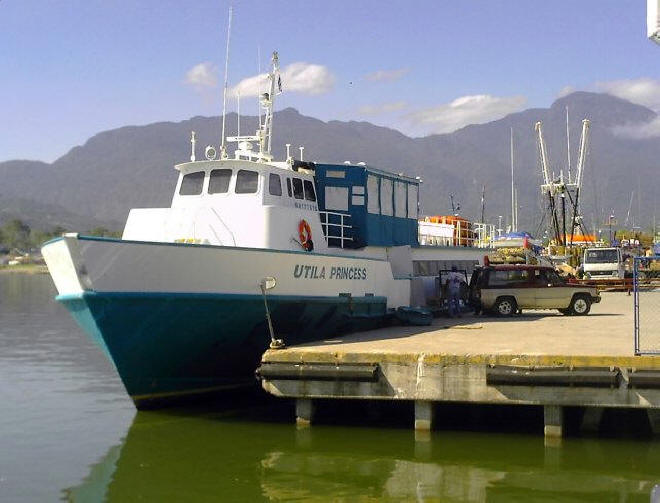 Utila Island Honduras: Our boat as it prepares to take us to the island.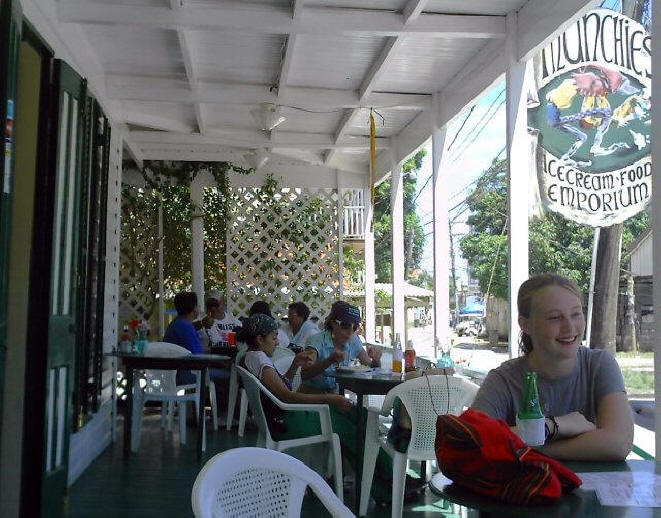 Utila Island Honduras: This is Munchies, one of the better restaurants in the very small community on the island.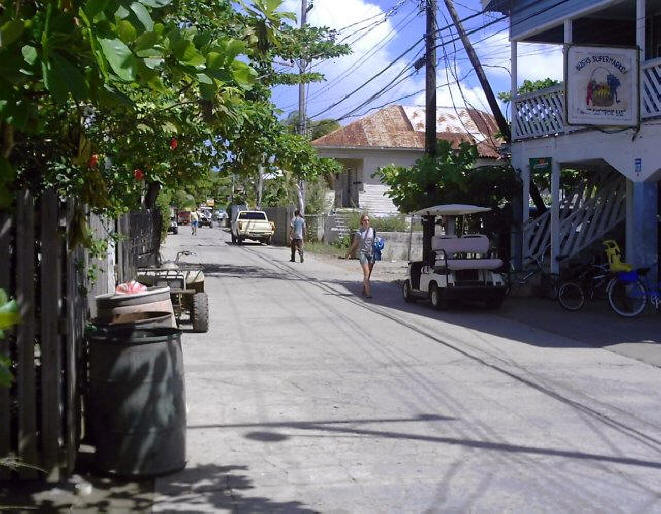 Utila Island Honduras: This is one of the two main roads that lead away from the boat dock.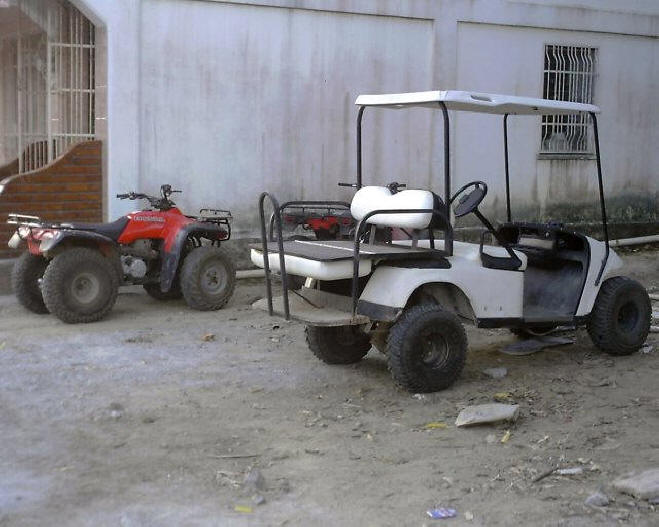 Utila Island Honduras: With very few automobiles on the island, most people get around with one of these dune buggies or on a motorbike.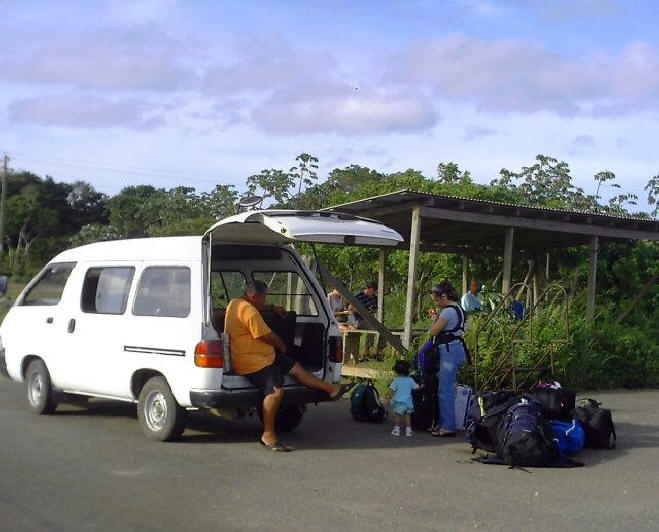 Utila Island Honduras: Passengers waiting for their flight at the airport terminal.