Greetings from Valdivia,
After the two nights in Chillan, another six hour bus ride got me down to Valdivia further south. Called the City of Rivers because it is surrounded by several major rivers, Valdivia turned out to be full of surprises, not all pleasant. Pouring rain made my initial walking search for a decent hotel soggy. The small town folks patiently waited out the heavier downpours in doorways, hurrying on between showers unperturbed. The only good lodge in the city center turned out to be fully booked. Daunted, I finally grabbed a dingy overpriced $40 room in the Hostel Esmeralda near the colorful riverfront as twilight approached. Peeling wallpaper and a tiny bathroom so cramped and dirty I decided to forgo a shower, I slept in my clothes. This is a place other back-packer travel writers described as "cozy, homey."
The history of Valdivia is not all tranquility. At 3.40pm on 22 May 1960 it was hit by the strongest earthquake ever recorded. The earthquake measured 9.5 on the Richter Scale. Most of the buildings in the city were destroyed by the earth's movements or by the devastating tsunamis that followed. The few photos in Valdivia were taken the day before I reached Puerto Montt; the few in Puerto Varas during a day trip up to the lake 20km north of the city.
Peace,
Fred L Bellomy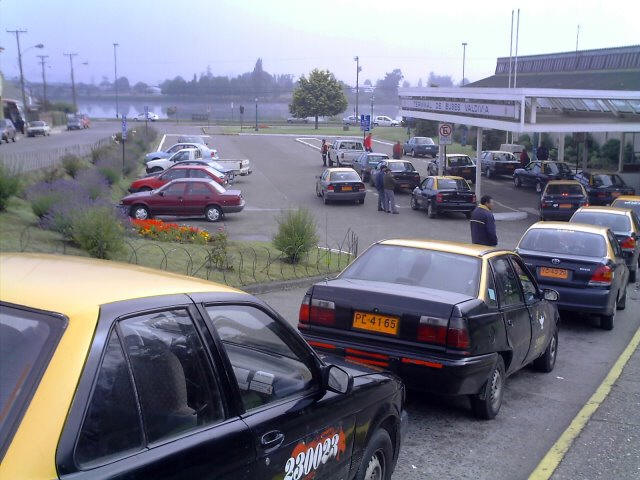 Valdivia Chile: This is the bus terminal. In and out with a single night stop over to break up the long trip to Puerto Montt.